I am a full-time editor and proofreader ready to help you improve your book.
As any good editor should be, I am a lifelong bibliophile (that is, a book lover). I read both nonfiction and fiction, in just about any genre: historical fiction, literary fiction, realistic fiction, sci-fi, fantasy, mystery, Christian, women's lit, even some romance. I enjoy classics, modern literature, YA, and middle-grade books. Here's what I'm reading right now: it's all professional development!
I also spend my time parenting, which generally means training my two kids in the fine arts of sarcasm and puns, along with encouraging them to read, eat a vegetable, and put their socks in the laundry, not necessarily in that order. I drink plenty of black tea, although the pandemic initiated a strong coffee habit as well, and I cannot imagine anything tastier than a good brookie (a combination of a brownie and a cookie that will change your life). I'm a haphazard devotee of beginner yoga and a lifelong jigsaw puzzle fan. I love to hike (especially to waterfalls) and to try (and sometimes abandon) crafts like knitting, cross-stitch, and sewing.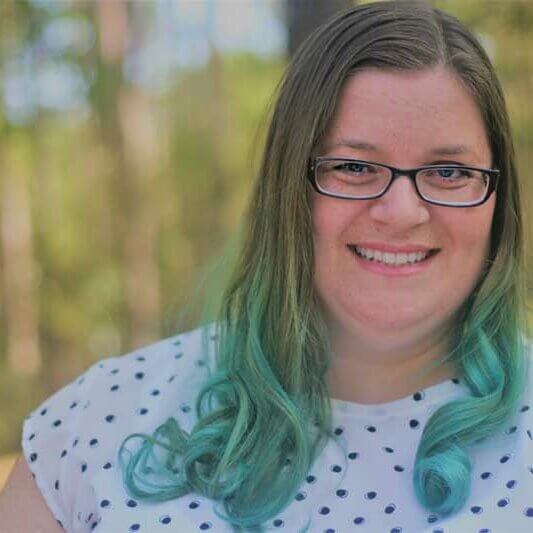 I help authors improve their writing so their unique ideas have a chance to reach an audience saturated with books.
You want to transmit your voice straight to readers without your great ideas being overshadowed by errors or confusing language, plot holes, stereotyped characters, and awkward dialogue. I give you the support, the encouragement, and the hands-on guidance you need to trust yourself and to know which instincts to follow and which are actually rooted in bad information. Editorial work is a bottom-up support system that lifts an author's work to be more than what it was, even more than the author hoped it could be, and this is exactly where I do my best work.
I have the training and experience to help you find your best words.
I graduated with a bachelor of arts degree in English from the College of Charleston, taking such fascinating classes as History of the English Language and Modern English Grammar. I have worked as an editor professionally for 19 years, first learning the publishing process from acquisitions to print through the wildly popular Images of America series at Arcadia Publishing, then independently, launching Monocle Editing to offer a wide variety of clients manuscript evaluation, line editing, copyediting, and proofreading. I can edit in American, Canadian, and British English. While editing, I use the Chicago Manual of Style, APA Style, and MLA Style. I am an active member of ACES (The Society for Editing) and the EFA (Editorial Freelancers Association), with a commitment to lifelong learning about the craft of editing through classes, conferences, and independent research.
Connect with me on Twitter, Instagram, or LinkedIn, or use my Contact page to see how I can help you find your best words.